Skip to the content
There are many types of solitaire rings to choose from. The classic solitaire engagement ring styles (rings with just one stone) are your 'bread-and-butter' of engagement ring styles. Timeless. In 40 years this style will still be a classic.
We've developed 4 easy questions that will help you decide on the type of solitaire ring that makes sense for you.
Do you prefer a straight or tapered band?
A tapered band tends to bring more focus to the stone (arrows point towards the center) and also tends to make the ring look more dainty (dainty makes the diamond look bigger).
A straight band is very minimalist and has a symmetrical profile.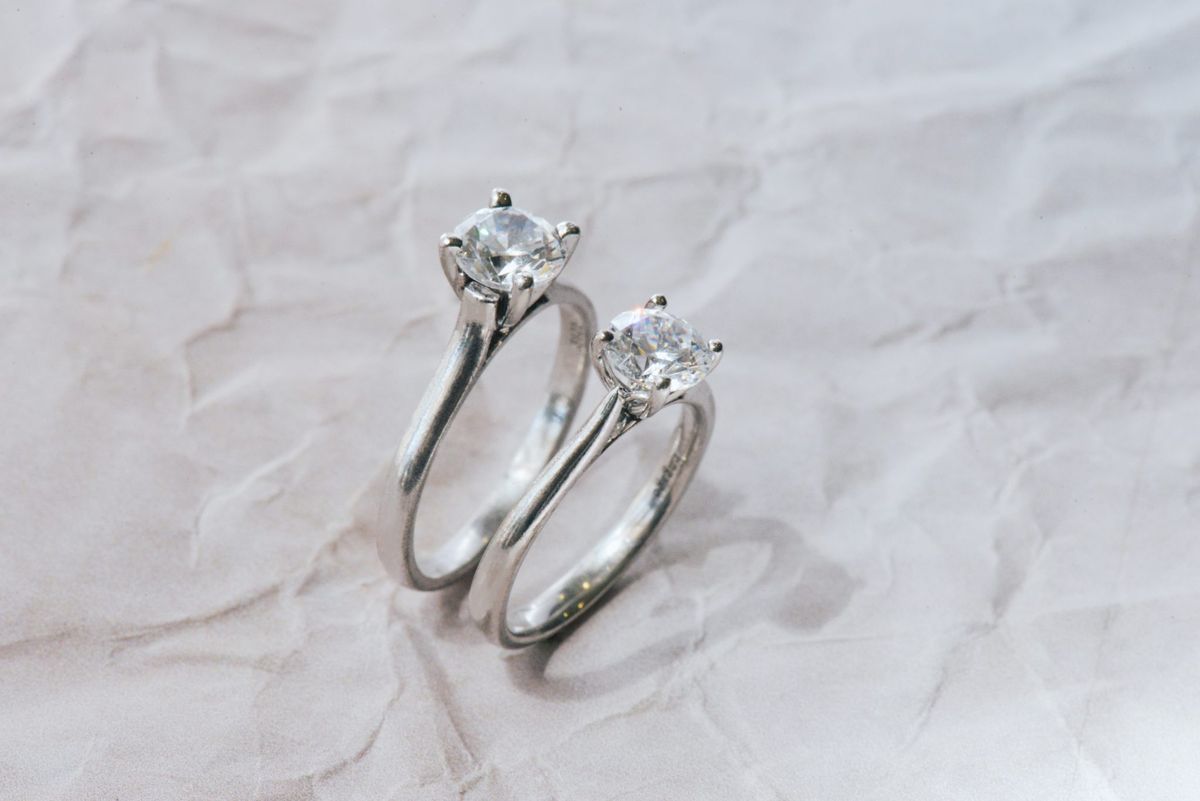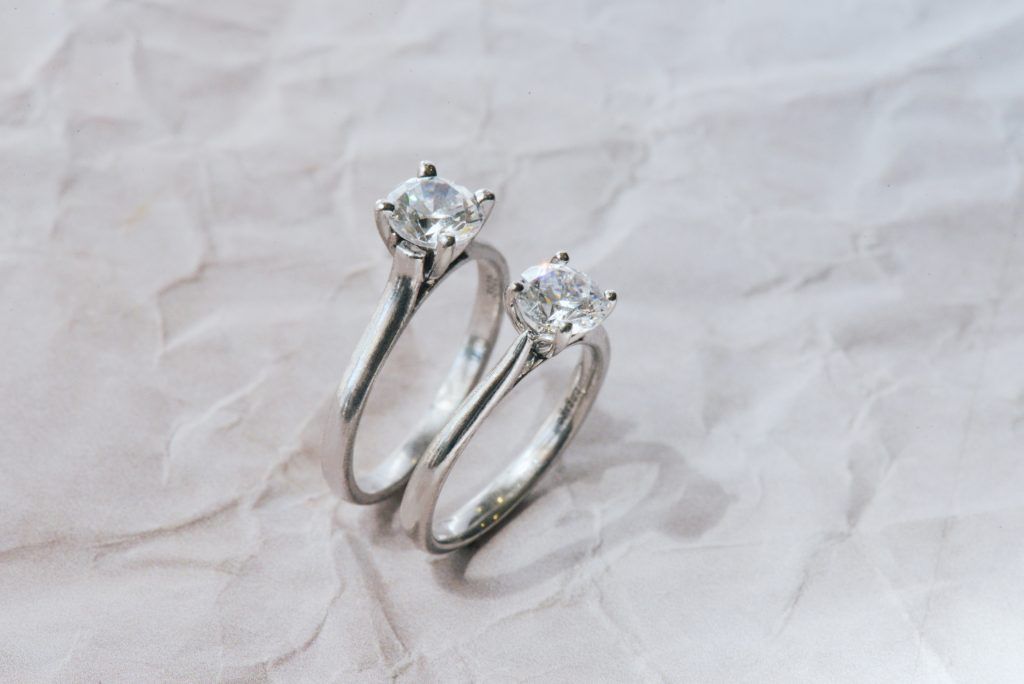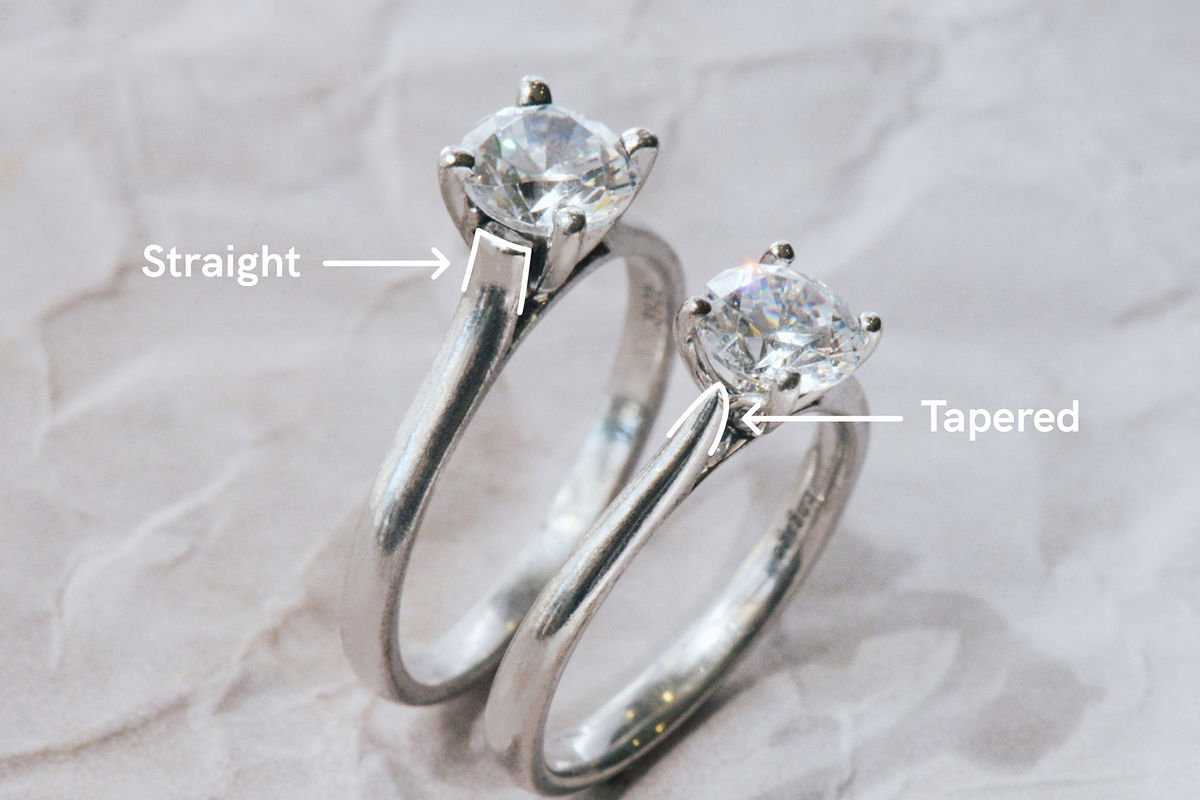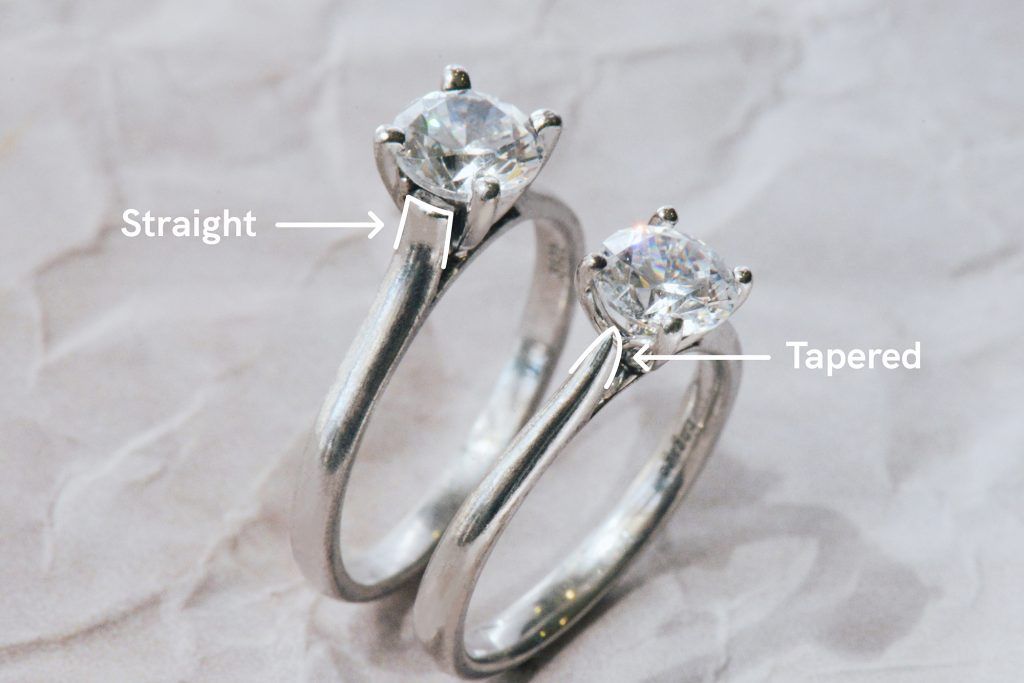 Shoulder or no shoulder?
In short, 'shoulders' on rings tend to make the center stone blend in more with the rest of the ring, while the center stone on rings without shoulders tend to stand out more through the contrast. The decision is a focal point versus a visual coherence.
Your aesthetic, your choice.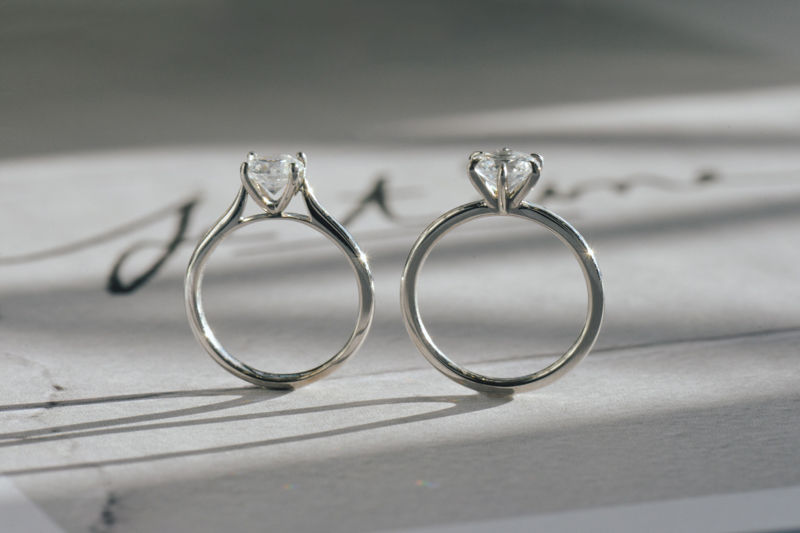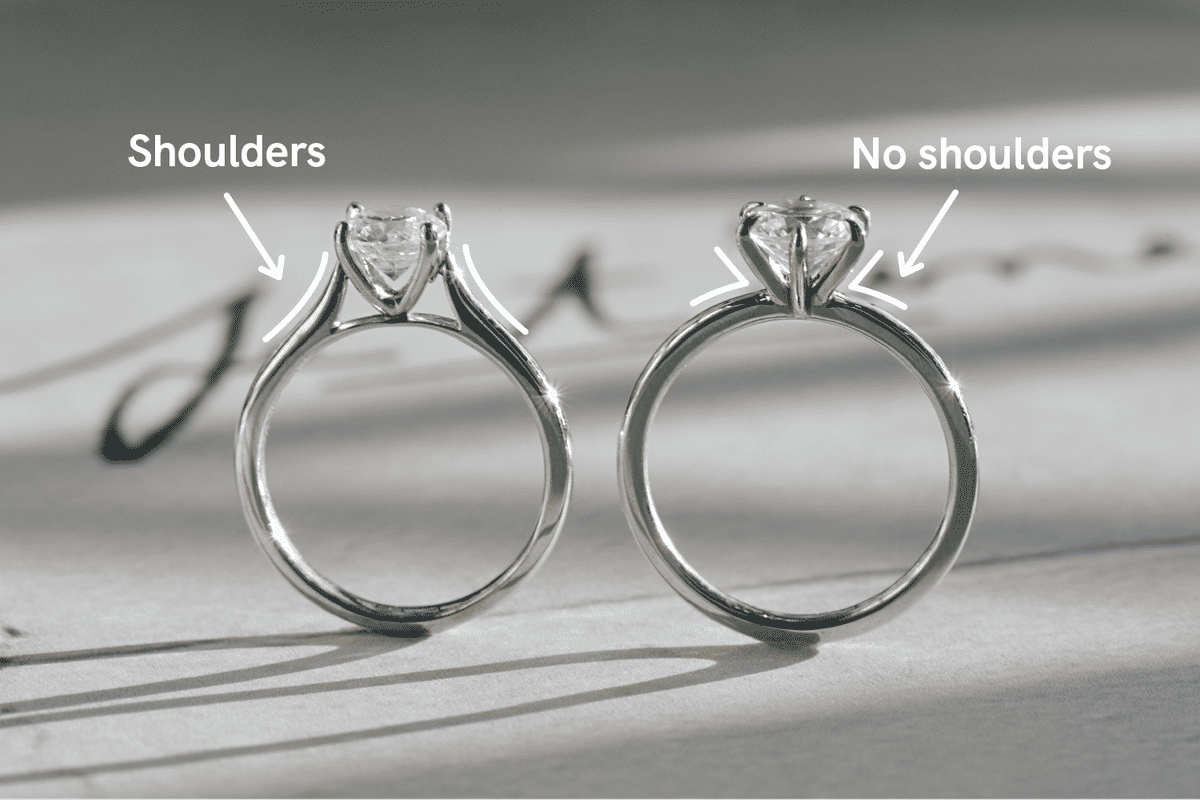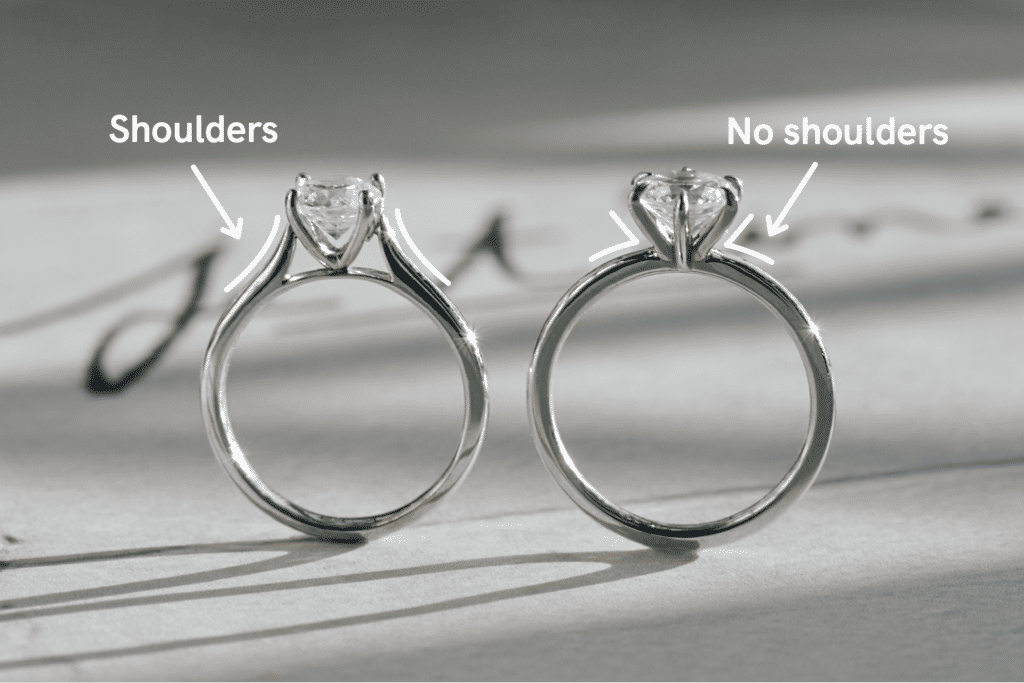 What about band angles?
A flat surface tends to make the ring look wider and more "modern deco" than a rounded surface. In a general design sense, straight edges and angle tends to make a ring feel more masculine in design while rounded edges and curves feel more soft and feminine.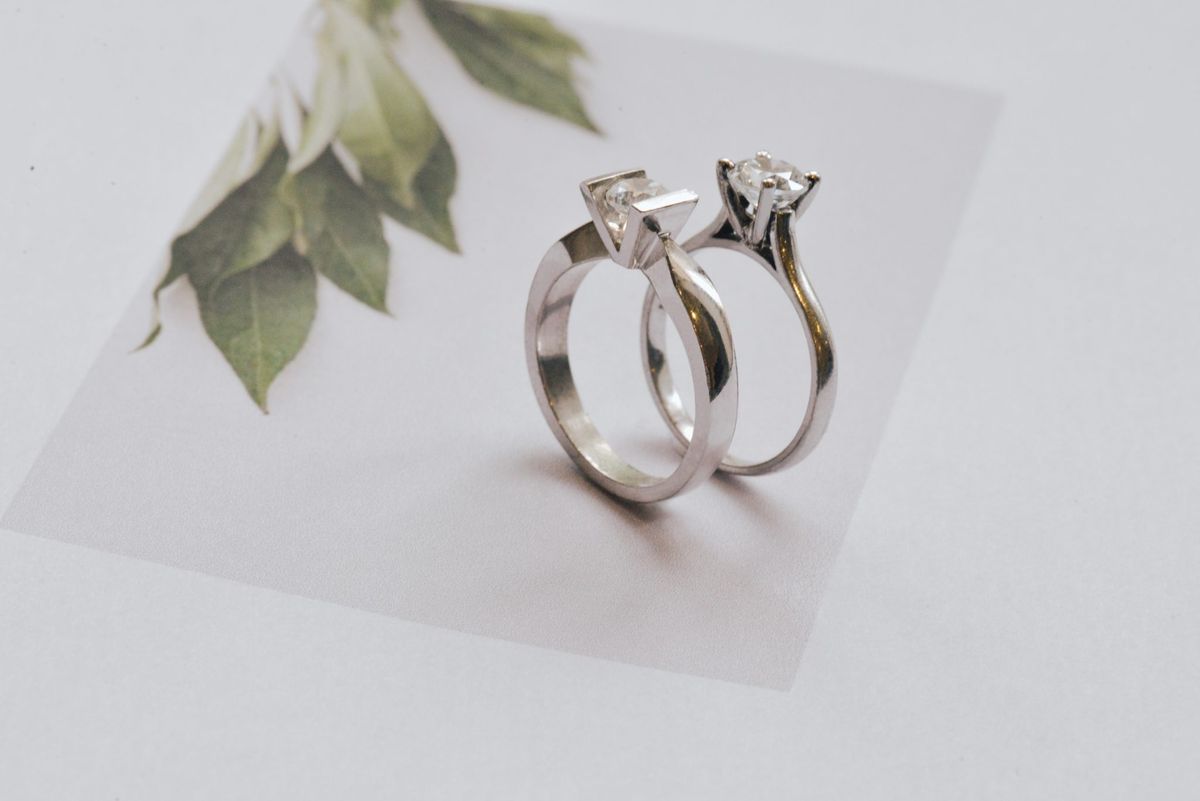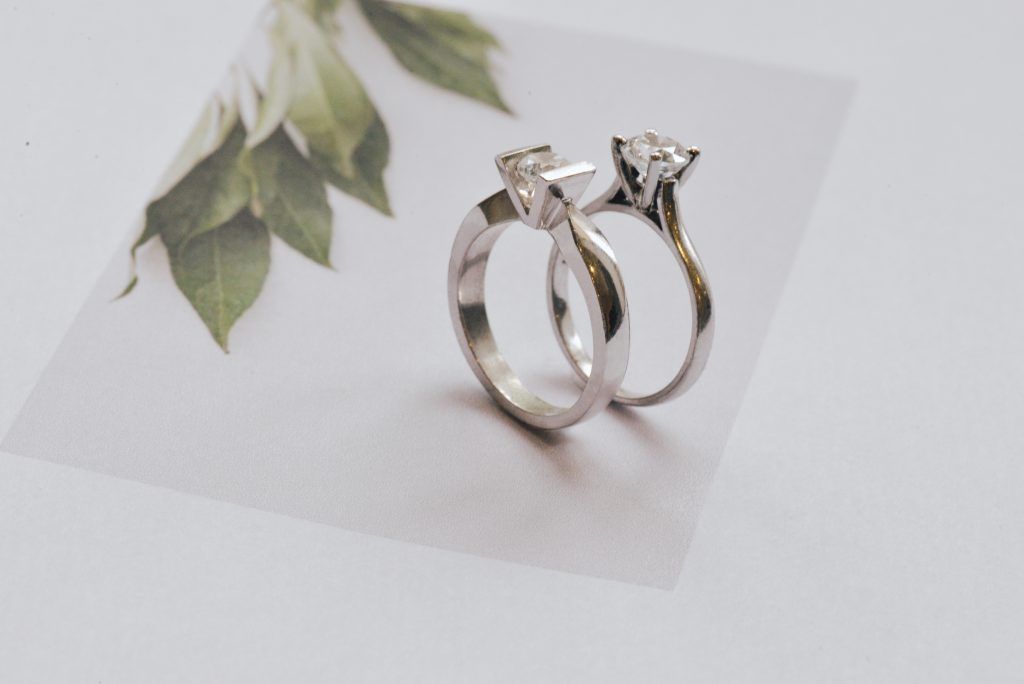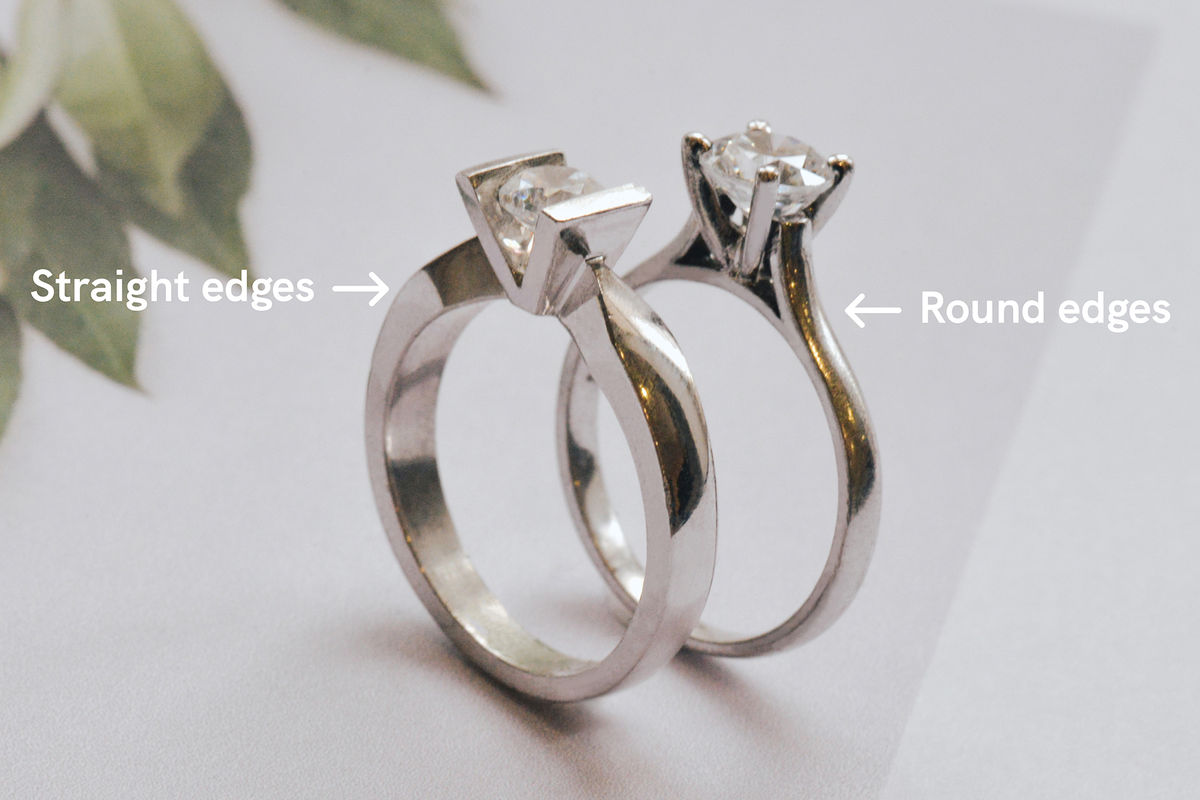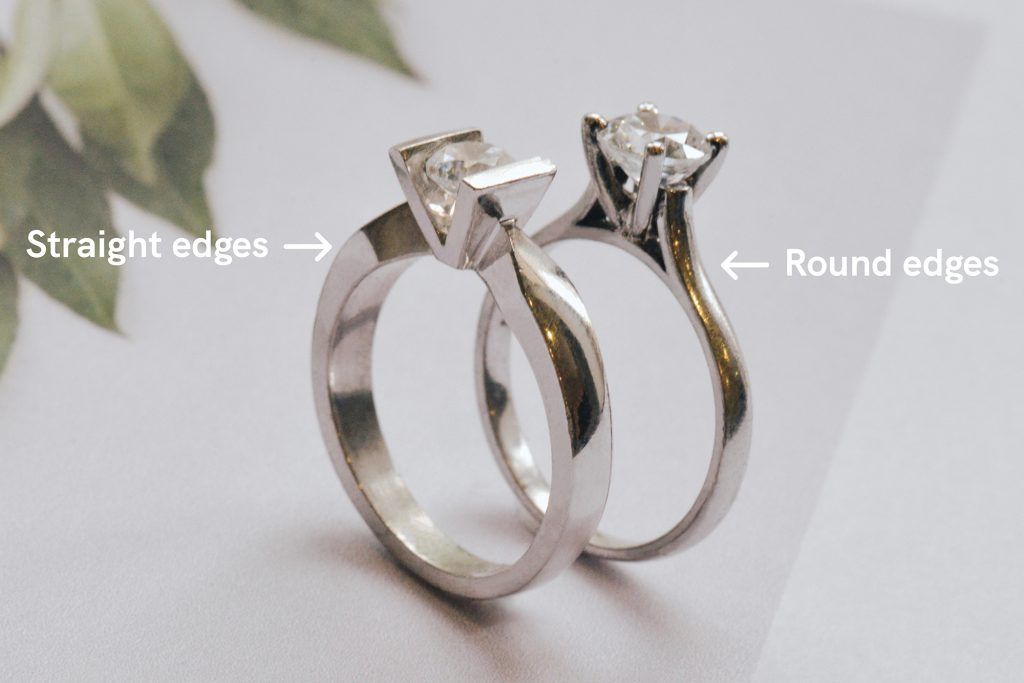 How many prongs?
Finally, you will need to decide how many prongs you would like to hold the stone in place on the band. Sometimes, this decision will be dictated by the cut of stone you choose.
For example, if you want to go with a princess cut diamond, you will most likely be going with four prongs to hold the square shaped stone in place. However, with round and oval cut diamonds, you can choose from four, six, or eight prongs.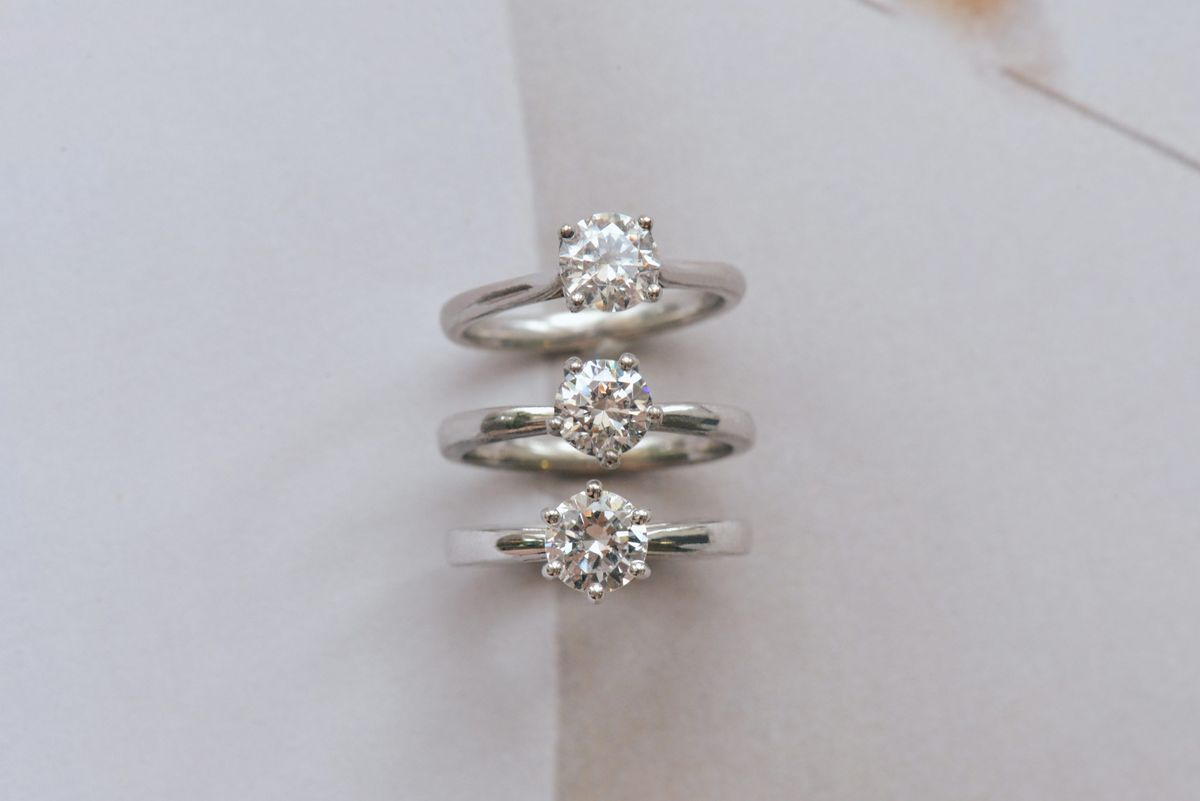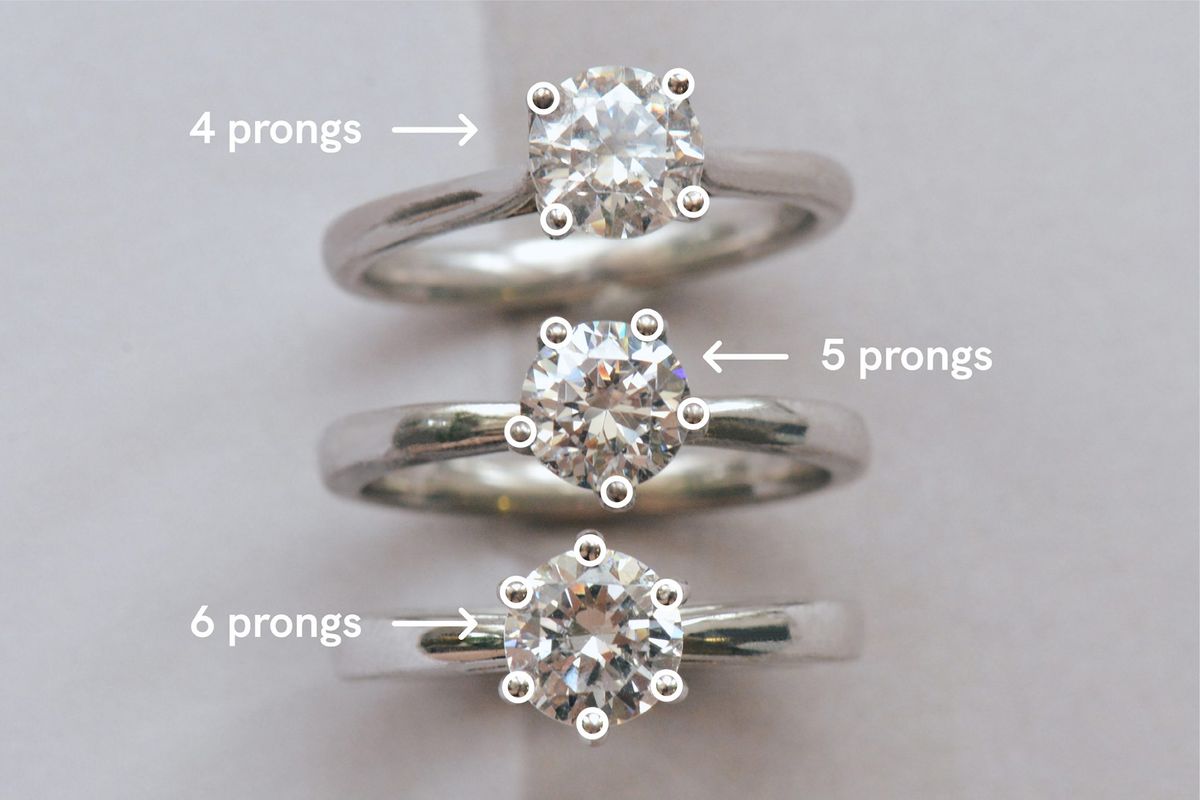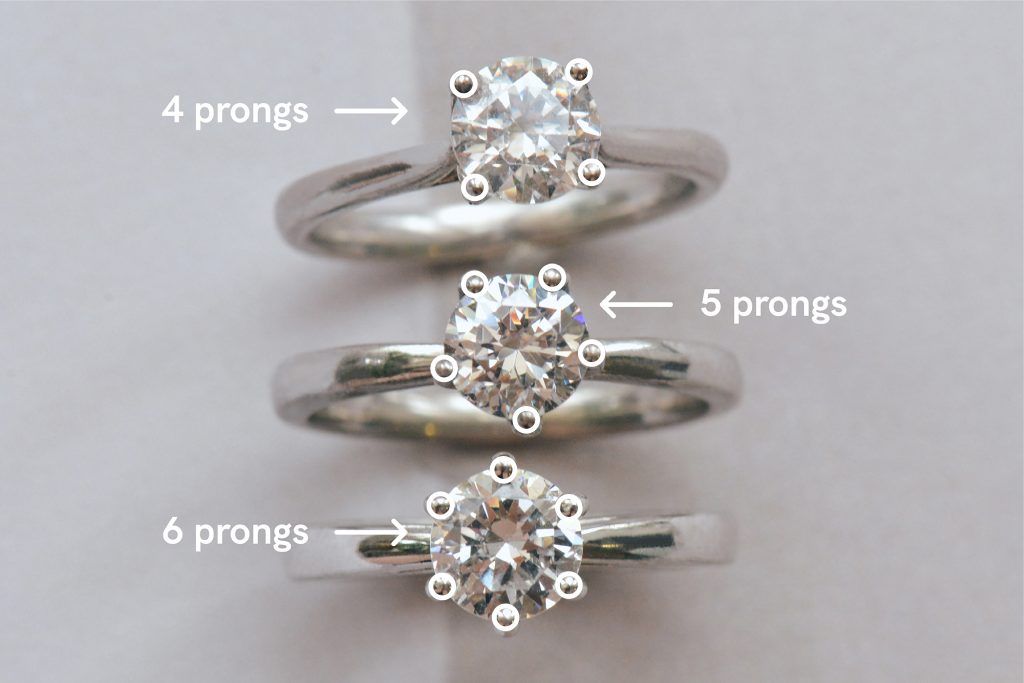 Once you're able to make these four simple decisions, you'll have determined 80% of your perfect solitaire design – it really is that easy! The other 20% will be made up of small decisions, little tweaks, and personalized details that will help make your ring truly unique.
Share:
Share on facebook
Share on twitter
Share on linkedin
More
articles
Start designing
with us.
follow us online
subscribe to us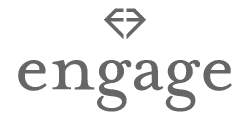 Copyright 2020 © All Rights Reserved. Design by Engage Studio